Which tiles are the best for underfloor heating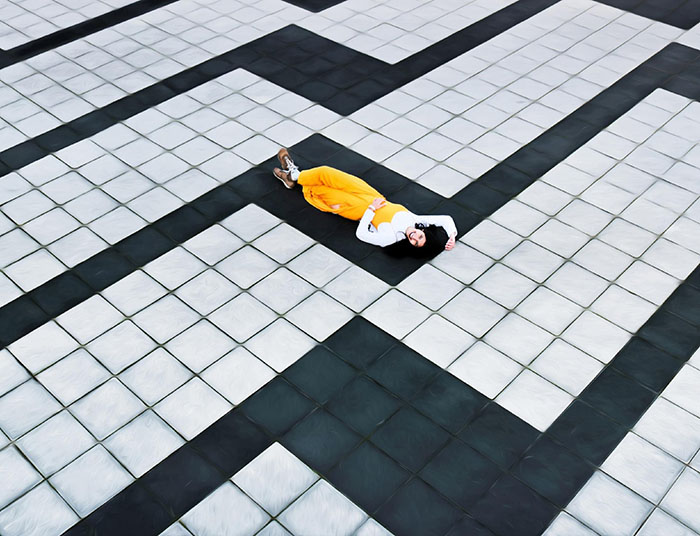 There's a reason why so many people love underfloor heating. There's nothing more comforting than walking on the warm floor on a cold day. However, if you're considering installing an underfloor heating system, you need your questions answered, as you need to be familiar with all the options. There is 'wet' and 'dry' underfloor heating, and that's the first choice you will need to make. However, the next choice is the right flooring. If you've already chosen to go with tiles, the right question is which tiles are best for underfloor heating, and that is what we are going to uncover today. But, let's start with the basics.
Which flooring is good for Underfloor Heating?
Underfloor heating has become more popular and can significantly increase the price of a property. One of the reasons for this is that is can make a room warm, without any visible radiators that take up space. Underfloor heating can go under laminate, wooden flooring, vinyl, or even carpet. However, perhaps the best flooring for underfloor heating is tile.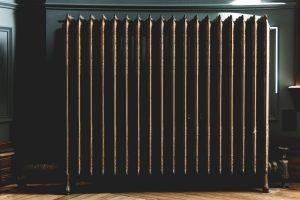 The reasons why tiles are best for underfloor heating
One of the potential issues with UFH you might experience is the time it takes to heat up. But the biggest reason for choosing this type of floor is conductivity. And this is exactly why tiles are the best for underfloor heating. Due to the thermal conductivity of tiles, they will get warm quickly and allow the transferred heat to make the room warm.
The material that probably comes to your mind when talking about thermal conductivity is stone. But, a lot of people choose tiles, simply because they're more affordable, yet still have the strength of a hard floor. In short, these are some of the benefits of tiles for underfloor heating:
Tile flooring will enable the heat to distribute evenly from underfloor heating to the floor surface
This type of flooring is efficient, but also durable
Tiles are probably the best for underfloor heating because they provide the high-end finish, but are still relatively affordable
Tiles can be installed at any floor level
The best tiles for underfloor heating are the ones you want
Of course, when talking about the best tiles for underfloor heating, we are talking about ceramic or porcelain tiles. Once you learn the difference between these two types, you should choose the tiles that go perfectly with your interior. However, it might happen that you can't find this specific type of tiles in your country, or that they're too expensive. Luckily, this can be avoided - all you have to do is choose the type of transport if ordering from abroad, and you can have your favorite tiles wherever you want them. Now that there's no such thing as an obstacle, let's see what type you should choose.
Should you choose porcelain or ceramic?
Tile flooring is great, it's aesthetically pleasing, and it's very practical as it is super easy to clean. And both types of tiles are good for underfloor heating. However, there are pros and cons to each. For starters, ceramic tiles are more porous, meaning that you should choose porcelain tiles for wet spaces. For this same reason, porcelain tiles are better for high-traffic areas. As you can see, knowing how to choose the best tiles for every room is very important, and not just for the sake of aesthetics. But, you might still be wondering why anyone would choose ceramic tiles when porcelain is more durable and stronger. Well, you can guess the answer - even though the price varies, generally speaking, ceramic tiles are more affordable.
Why are ceramic tiles more affordable?
People might notice that porcelain tiles are more expensive, but they don't usually know the difference. While both types of tiles are made of clay, porcelain clay is purer, and it's baked at higher temperatures. As a result, the clay is more refined and dense, and more durable than ceramic clay.
If you opt for porcelain
Porcelain tiles are great thermal conductors, they're cut very thin, and are a great option for underfloor heating. Porcelain clay is a great insulator, and even though the material is thin, it holds the heat well. And of course, being more durable than ceramic tiles, they won't crack easily with changes of temperature and when installed in high-traffic areas.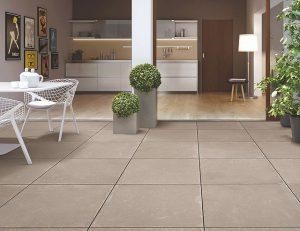 When installing porcelain tiles, you need to turn off the heating for the next couple of weeks. An uncoupling membrane is also necessary for larger areas. You'll also need grout and flexible adhesives. However, in order for them to be cured, you'll need to wait at least two weeks before you turn the underfloor heating (back) on.
If you opt for ceramic
The ceramic tile is one of the best choices for underfloor heating. Even though the ceramic clay is not refined as porcelain clay, it's still a great thermal conductor and a good option for UFH. If you're into earthier colors, you'll probably have more variations to choose from if you go with ceramic tiles. And they're a good option if you want to save money with underfloor heating, just remember that they're not the best option for every room.
When installing ceramic tiles, you'll notice that they're easier to shape and cut, since the material is not so dense. However, for this same reason, the material is not as durable as porcelain. You need to use the uncoupling membrane as it will prevent the tiles from chipping or cracking. Also, you should use non-flexible adhesives, as opposed to when installing porcelain tiles. But, you'll still need to wait at least a couple of weeks before turning on the underfloor heating.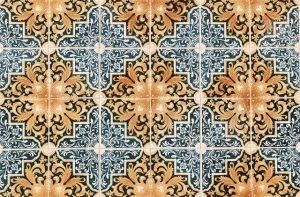 The aesthetic aspect of choosing the best tiles for underfloor heating
Which tiles are best for underfloor heating, in terms of aesthetics? Even though the room will be undoubtedly warm once you are done installing your new floor, you can use ceramic tiles to achieve the "warm" feel of space, since the color palette is earthier. On the other hand, the color palette of porcelain is more white and grey and is used to achieve a "clean" look. Hopefully, you'll be satisfied with your choice!